We made it to the weekend, folks! I just changed the quote on my letter board and it says "Better days are coming…they are called Saturday and Sunday." It's so appropriate. It was a rocky week for me. I had a lot of all-consuming projects for work on top of being under the weather. It was bleak. Speaking of weather, the weather in SoCal has finally shaped up and it's been in the 60s and 70s ALL WEEK! Can I get a halle-loo?!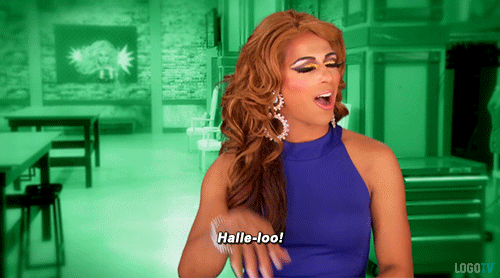 As a reminder, some of these are affiliate links. When you click on one and buy something, I receive a small commission!
Gap is having a sale (when are they not?) and it's so hard not to scoop up everything. I love Gap for the basics, but I want this romper because it looks so comf for around the house, this tank dress for summer, this ruffle-hemmed sweater (all the heart eyes), this ruffle crew neck and this scarf.
Pink Desert just launched some more of their fall line. I LOVE this pom-pom sweater and bubble sleeve top.
Target is really stepping up it skin care and beauty products. I've been dying to try this in-shower face mask, this face cleanser, and this brow powder. Also, these boots.…YES PLEASE! I do have these booties in Cognac, but I just saw them in gray. Is it too extra to have two pairs?!
Did you guys see the line-up for the new Lion King? I'm here for it! I'll watch anything with Donald Glover.
If you aren't subscribing to The Everygirl, you're sorely missing out. Their content is always on point and I love their city travel guides. They also have monthly background downloads that are super gorg. I have the November calendar as my background currently.
Glamour just released it's Women of 2017. Every single one of them is a #womancrush.
Ruben and I are going to see Thor: Ragnarok tomorrow. The reviews are really good so far, and I love this one from NPR's Chris Klimek.
Barbra Kruger joined the New York MTA to make limited edition metro cards. WANT. Why couldn't this have been released when I was in NY a few weeks ago?!
And lastly, this one is for all you #mombosses out there. I see y'all. You got this!
Tomorrow Ruben and I are having a parent's day out and going to the first annual Shop OC Market. We've got VIP tickets and early entry and I'll be covering it in my Insta stories as well as a future blog post. If you're in the OC area, come join us! Tickets are $3 at the door. There will be a donut wall, mimosa bar and photo booth in addition to amazing vendors! If you can't make it, be sure to follow along! I'll be highlighting some of the great vendors 🙂
Have a lovely weekend!
xo,
Ash