We made it…Elizabeth is one!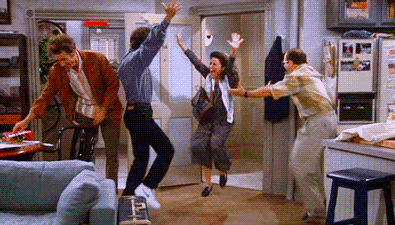 Well, Elizabeth WAS one…two weeks ago. I have had this post as a draft since the day before her first birthday and I finally have the time to finish it. And by "have the time" I mean a moment to myself in my hotel room in Austin, TX at 1130pm…oh well!
Where did this year go, honestly? It flew by. I'm not sure how much of that was attributed to the blur of the first year of parenthood, or the fact that I traveled a good amount for work. Either way, that time is GONE…BYE…never gonna get it back!
It's hard to sum up this year with words and tie it all up in a pretty bow for y'all. There were ups and downs, but mostly so many ups! There were struggles, but also many triumphs. I cried, more than I'm proud of, out of exasperation and not knowing what to do, but we made it through those times. We survived a broken leg and two casts, and even that couldn't slow Elizabeth down.
Ruben has grown into the most loving father. My favorite thing is when he lays down on the rug in the living room next to Elizabeth and plays with her toys with her. Every time she she says, "What's that?" he explains it all in detail. "Whass zad?" "Those are keys. That's how we go places in the car and get into the house" "Whass zad?" "That's momma's plant. It's a miracle she's kept it alive this long." You know, cute stuff like that. He is definitely NOT the disciplinarian of the house. Nope. He's the biggest softie and pushover there is. I mean, I knew this even before Elizabeth. He never got after the cat when he was misbehaving, so I shouldn't expect anything differently. Elizabeth always gets so excited when he comes home everyday. She's usually eating lunch, and will turn almost all the way around in her high chair to see him. They're cute.
But enough about Ruben…you didn't come here to read about him (sorry babe)…time for Elizabeth! She won't have her one-year check up until the end of the month, but she definitely has grown so much since her last doctors visit. Her last visit she was 2 feet and some change, but I would guess that she's around 30″. She comes up to almost the top of my thigh and I'm about 5 feet tall…so she's almost half my height. She fits in 18 month clothes and wears a lot of t-shirts and pants so she looks like a tiny adult and my heart explodes. Around ten months she finally sprouted a tooth, and then before the first one could really even make an appearance, the other bottom tooth busted through. She has her two, bottom front teeth at the moment, but both top teeth are starting to appear!
My mom has started teaching Elizabeth sign language and it makes me so stinking proud to see how smart she is and how quickly she catches on. So far she signs on her own: more, all done, sleepy, thank you and is starting to sign various words for different foods. She understands much more than she can sign and when we sign for her to drink her milk or water without saying the words vocally, she will grab her bottle and do so! Smarty pants.
Elizabeth is a fantastic eater. There were a few weeks where she didn't want to eat anything and would spit stuff out or pull it out of her mouth and throw it on the floor. It was so frustrating, but I knew it was a phase and just held fast. Baby girl likes to eat too much for that nonsense to last! She still loves avocados and sweet potatoes the best, but also goes crazy for bananas, apples and ricotta cheese. Her dinners mostly consist of whatever we are eating. The other night I made some beef pinwheels, rice and carrots and she was shoving pieces of the beef in her mouth like the fate of the world depended on it. I also made her some mac and cheese the other day and she went ham on it. I'm so glad that picky phase is done and she's back to being easy to please.
Overall, she's the happiest little human. There have been rough patches and waves, but for the most part, she has always been so wonderful. We are so lucky to have her in our lives. She was the missing piece that we didn't know was missing. I feel like the Grinch in that I think my heart grows three sizes every day by just being around her.
I'm still having some internal struggles on how to balance being a mom and working full-time. It's been really difficult, I'm not going to lie. Probably the most difficult thing this year has thrown at me. For the last seven months I have been working on very large, time consuming projects and so much of my day/time/thoughts are consumed by it. I start working before she gets up in the morning until snack or dinner time, and then work another few hours after she goes to bed. I still struggle with finding the right balance between being an effective worker and accomplishing my to-do lists and responsibilities at work, and also being a present mother. It's difficult. I also travel for work and will be traveling a lot over the next few months. I know it's hard on Ruben when I travel and we have to rely on my amazing parents way more than we already do to make sure Elizabeth is taken care of when I'm gone and Ruben is at work during the day. One day it will be easier, but today isn't that day. I'm hopeful for the future…
Speaking of the future, I'm so looking forward to this next year with her! She's on the verge of walking, and that's going to open up so many more activity possibilities…hello museums and zoos! Our best friends, and Elizabeth's godparents, got us a membership to the LA Zoo for Elizabeth's birthday and we cannot wait to take her! We are going to meet up with them and some other close friends at the Santa Barbara Zoo this weekend and it will be her first trip to a zoo. Elizabeth makes a few animal noises if you ask her (ex. "Elizabeth, what does a dog say? "Wooooof woooof.") I can't wait for her to see all the animals she makes noises of in real life. It's going to be the best!
Anyway, it's getting super late and I have an early day of work tomorrow…but to end this post, thank you all for coming along on this journey with us. I haven't been the best blogger, but I am promising myself that I will dedicate more time to this. It's really great for my brain to focus my energy on writing something that isn't related to work, even if it's just a nonsense post.
I love you all. Enjoy some pictures of Elizabeth over the past year below 🙂
xo,
Ash